---
---
Symbol Mark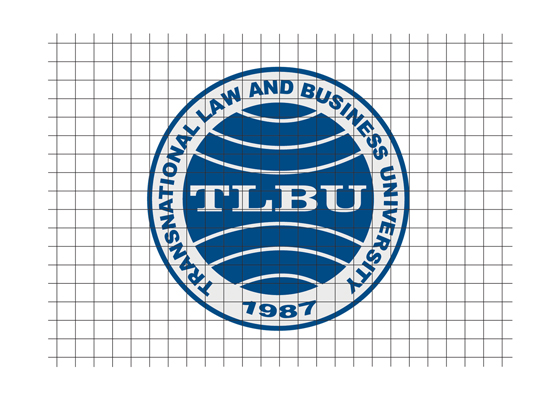 TLBU Symbol projects image as a leader for 21st century. Also the symbol projects that the TLBU is located at the very heart of all societal interchange. The circle in the symbol means the happiness of all, equality, and the pride of TLBU. The color TLBU Gray, and TLBU Blue on the symbol represents the young spirit and credibility.
Color Designs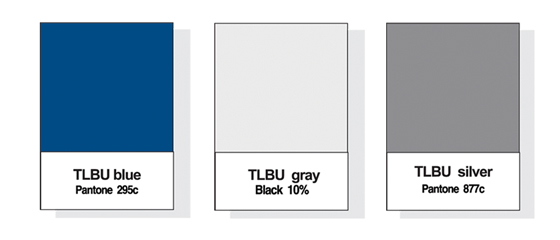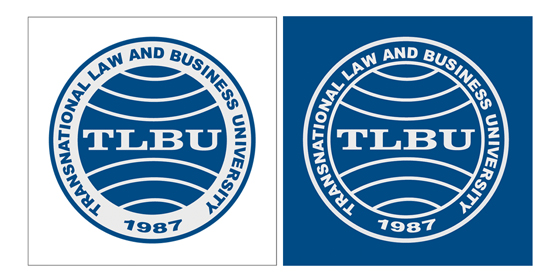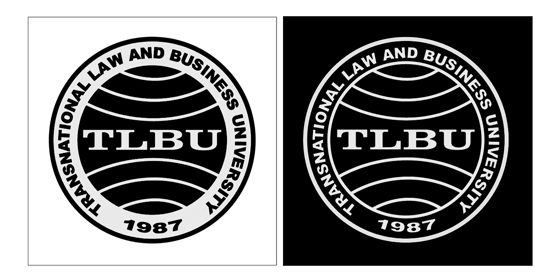 LOGO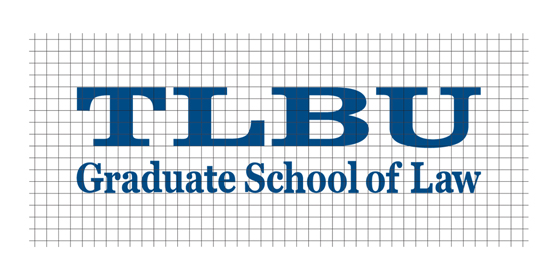 Along with the TLBU Symbol, the TLBU Logo is an integral part of TLBU UI system. The logo was developed in consideration of the harmony with the TLBU Symbol, and other TLBU UI related design.
Korean Logo Type

Chinese Characters Logo Type

Korean & English Type - UNIV.

Korean & English Type - FOUDATION

Signature

TLBU Signature is the perfect and rational combination of TLBU Symbol and TLBU Logo. This signature is official representation of the TLBU UI to directly appeal to the existence of TLBU through its completed form of TLBU design.
Horizontal Arrangement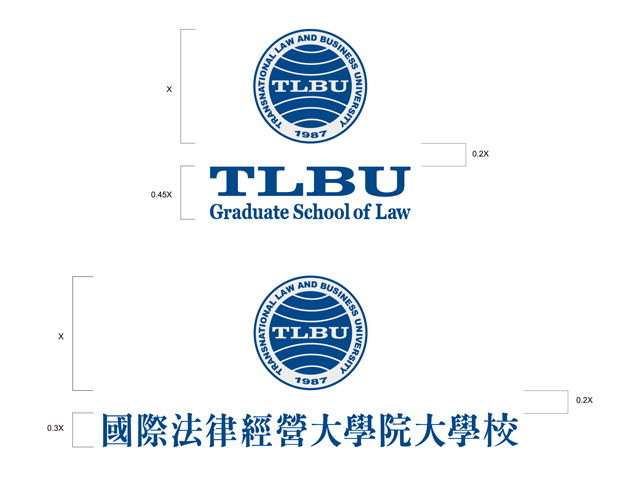 Vertical Arrangement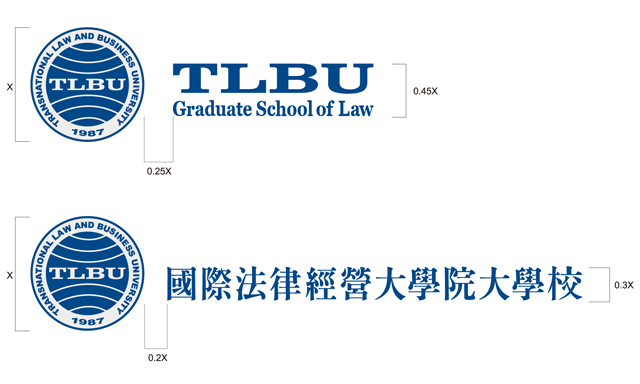 Emblem & Others
TLBU ISI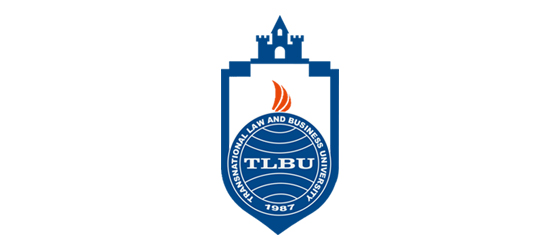 TLBU ISI - Moot Court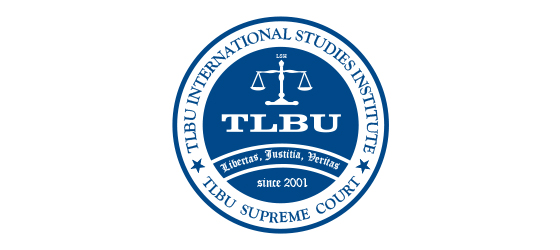 TLBU Global School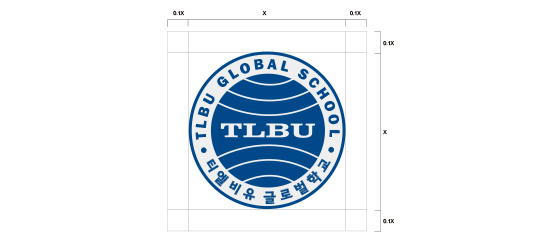 ---
---
Click to play the School Anthem
TLBU Alma Mater - Lyrics
Words by : St Francis of Assisi / LYOU, Byung-Hwa
Music by : Sheen, Dong-Il
(Maestoso)

I.

Oh Lord, 
Make me an instrument of your Peace (x2)
Where there is hatred, let me sow Love
Where there is injury, Pardon
Where there is doubt, Faith
Where there is despair, Hope
Where there is darkness, Light
And where there is sadness, Joy

Chorus:

We are the Apostles for 
Regional Cooperation 
and World Peace 
T-L-B-U, T-L-B-U, Alma Mater

II.
Oh Lord, 
Grant that I may not so much seek (x2)
To be consoled, as to Console
To be understood as to Understand
To be love, as to Love
For it is in Giving, that we receive
It is in Pardoning, that we are pardoned
In dying that we are born to Life

Chorus:

We are the Apostles for 
Regional Cooperation 
and World Peace
T-L-B-U, T-L-B-U Alma Mater (x2)


---